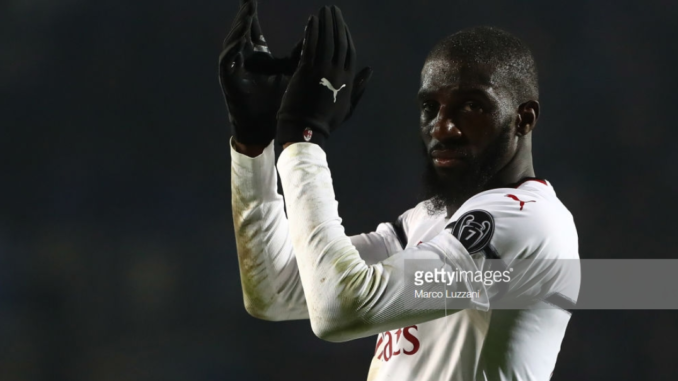 Tiemoué Bakayoko has revealed that although he has a contract with Chelsea, he's happy at Milan as he continues to establish himself as a key figure for Gennaro Gattuso.
After a shaky start to life in Italy, the 24-year-old has cemented his place in the starting line-up since Lucas Biglia picked up an injury in late October.
SEE MORE: Krzysztof Piatek proves capable of firing Milan into Champions League and beyond
Bakayoko has now made 28 appearances so far this season, combining his tenacity and defensive quality to provide protection in front of the defence while also using his physicality and driving forward runs to offer a different dynamic to the side too.
It's clear that the Frenchman has regained his confidence, and he has set clear goals for this season while also refusing to rule out a potential permanent switch to Milan.
"It wasn't easy at the start of the season because of the language barrier, but today it's much better both on the pitch and in my private life, I'm very happy with what I'm experiencing," he told RMC Sport, as noted by Calciomercato.
"I would like to get into the top four and receive a surprise, that is, the national call-up. I can't answer questions about my future today, we have to wait until the end of the season. I have a contract with Chelsea, but I'm very happy at Milan.
"Whoever says that Milan is no longer a big club is wrong. When I arrived, I saw all the photos and the trophies, it's really impressive. It's sad that the club has not participated in the Champions League in the last few years, I hope that this year we will be able to return."
Meanwhile, Bakayoko was also asked for his opinion on Krzysztof Piatek, who has wasted little time in making a positive impression having scored six goals in five games since joining Milan.
"People often ask me what I think of him," he added. "From a football perspective, I'm completely in love with him."
Both Bakayoko and Piatek have established themselves as fundamental pieces in our pursuit of Champions League football for next season, and it's hoped that they can maintain their impressive form in the coming months.