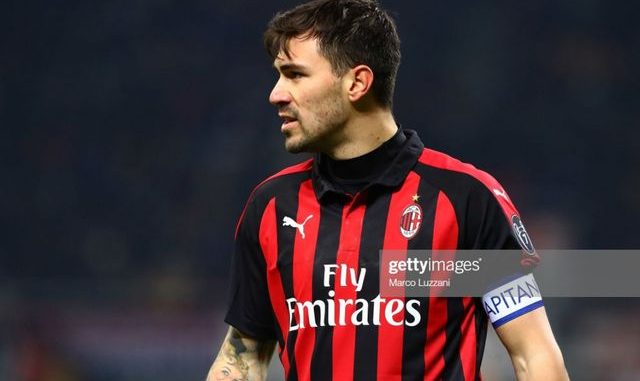 It's easy to understand why many attacking players often steal the headlines with their exploits in front of goal, as we've seen in recent weeks at Milan with Krzysztof Piatek.
They deservedly receive wide-spread praise and ultimately the impact that they make is tangible and decisive, making it easier to appreciate the influence they have in securing positive results.
SEE MORE: 'Can't wait to play with Romagnoli' – Mattia Caldara on Milan return, injury update and Piatek
However, it's important not to neglect appreciating those at the opposite end of the pitch, and our captain Alessio Romagnoli is a shining example of that.
Signed in 2015 at the age of 20, it was immediately evident that we had a special talent on our hands. From his defensive quality to his composure in possession, he had the attributes required to succeed in modern-day football.
Nevertheless, he was still lacking experience, maturity and was often naive which led to avoidable bookings and being caught out at the back by clever movement or pacy attackers.
Keeping that in mind, the development that Romagnoli has shown over the past four years has been incredibly impressive.
The level of composure and calmness he displays at the back coupled with his reading of the game and his control of different situations has now separated him from the pack and seen him emerge as one of the top centre-halves in Europe.
If those outside Italy don't care to acknowledge that, that's fine. The less attention and transfer speculation surrounding him the better.
However, as Milan fans, we're fully aware of the player we have, and having also been handed the captain's armband, we hope we have a symbol and talisman for many, many more years who has now seemingly learned to deal with different types of danger with often clinical results.
Having matured, gained experience, taken on a leadership role and developed his all-round game, there is no doubt that Romagnoli can write his name into the club's history on an individual level.
Importantly though, it's hoped that we can make the most of such a talent leading us by adding trophies in the coming years and playing at the highest level to ensure that he stays where he belongs, in a Milan shirt.
Romagnoli still has his peak years ahead, and we should certainly appreciate what we have and hope that we'll see him hold many of those trophies aloft as club captain in the not too distant future.