Having been sidelined since November due to an injury, Milan defender Leo Duarte will be hoping to have a chance of playing some part in the end of the season.
The 23-year-old arrived from Flamengo last summer to bolster our defensive options, but he has been limited to just five appearances so far this season.
With the Rossoneri losing three of those five games, conceding seven goals in total, that's not a reflection solely on Duarte, but the Brazilian did struggle to entirely convince when given an opportunity, particularly in the loss to Lazio as he was culpable for both goals.
As seen in the images below, Duarte was beaten too easily to the header by Ciro Immobile after some clever movement, while a quick counter-attack sliced through him and Alessio Romagnoli for the second.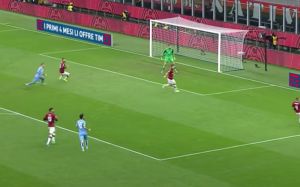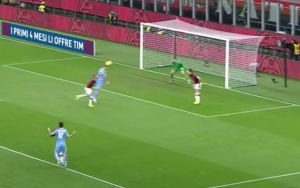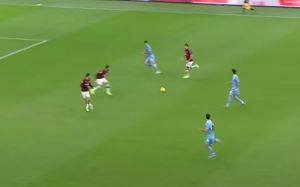 That's to be expected of a new signing who is having to adapt to a new country, culture, league and squad, and so judgements should be reserved until he's had a fair amount of time to settle and starts to perform at what he believes is his top level.
Being sidelined for four months won't have helped that process of course, but it's crucial that Duarte has used this time away from the pitch wisely and has looked at how to better himself on an individual level, how to integrate quicker with his teammates when he does return and has analysed the strengths of those who he is likely to come up against when back in the side.
Chance for Duarte to become more settled
That's not his sole responsibility either. The coaching staff will undoubtedly be in constant contact with him during the suspension of football due to the coronavirus lockdown, and collectively they should be addressing his flaws and analysing his strengths to help identify where he can be a better, well-rounded defender.
From his positioning and awareness to his communication with the right-back, Gianluigi Donnarumma and Romagnoli, there is still significant room for improvement in multiple facets of his game if he is to establish himself as a permanent fixture in the Milan XI.
Spending time digging deep into video on what he did well, what he didn't do well and where he can still improve is fundamental for any player to better themselves, and so it's hoped the coaching staff have given him the necessary tools and guidance even in lockdown to identify those areas.
La Gazzetta dello Sport note the Brazilian ace is still expected to be an important part of the squad moving forward, and he still fits the mould of what the ownership is looking for in terms of talented, young players with potential for growth and for their value to increase.
He may well have a tough time displacing the likes of Matteo Gabbia and Mateo Musacchio when he returns, but with the latter's current contract expiring in 2021, it remains to be seen what decision is reached on his future with Milan this summer.
Gabbia is still young and inexperienced himself but arguably has an opportunity to cement his place next to Romagnoli when the campaign resumes, but given the lack of depth in that department, Duarte will be hoping to emerge as a key solution for Stefano Pioli for the remainder of the campaign.
While he will likely have some way to go physically to get back to full match fitness before he can start thinking about breaking back into the starting line-up, it's absolutely fundamental that Duarte has used the last four months as an opportunity to improve and get sharper mentally to give himself the best possible chance of succeeding in Serie A moving forward.
That will say a lot about his mental strength and desire to establish himself as a top-tier defender in Europe as well, and so if he can catch up physically to pair that up with his improved understanding and awareness on the pitch, he may still have a big role to play for Milan and save us having to dip back into the market to sign another defender this summer.