It's been a disappointing and frustrating season on the whole for Mateo Musacchio, as question marks are beginning to be raised over his future at Milan.
The 29-year-old joined us in 2017, and to his credit he has been considered a reliable presence at the back in terms of availability since, having made 73 appearances for the club.
As he prepares to turn 30 later this year though and with his current contract set to expire in 2021, there are whispers starting to emerge over his future as MilanNews note that reports in Spain have linked him with a return to La Liga, with Valencia said to be interested in him.
Milan won't want to lose him for nothing next summer, and so a decision on his long-term future is needed in the coming months with either a contract renewal or an exit the two options on the table for the Rossoneri.
Time to move on from Musacchio?
It would be unfair to entirely ignore the things he does well. His composure in possession and distribution has been important for us and for our desire to play a certain way in recent seasons, while he can be a solid defender for the most part if his concentration levels don't slip.
As noted above, he has been a reliable presence in the squad too having made 33 appearances last season, while he was limited to 22 in his debut campaign after the arrival of Leonardo Bonucci.
Coupled with the signing of Mattia Caldara and the recent emergence of Matteo Gabbia, the Argentine could rightly feel aggrieved that he hasn't perhaps had the full faith of the club since he arrived, but with injuries creeping into the equation this season coupled with ongoing concerns over being error-prone, he just might find himself heading for the exit door this summer.
The images below are a collection of things that Musacchio regularly does wrong.
Firstly, his lack of awareness and decision making. As we all know Andrea Belotti is right-footed. And yet Musacchio allows him to cut inside onto his favoured foot to have a shot on goal rather than force him down the channel onto his left foot to nullify the threat.
Admittedly, Gianluigi Donnarumma should have done better to prevent that particular goal, but it's something we've seen on countless occasions with Musacchio in terms of not snuffing out the danger to prevent that kind of situation and not being better in dealing with specific threats.
The second image shows how woefully wrong-footed he can be at times and it leaves us exposed. Credit to Franck Ribery on this occasion as it was a sublime piece of skill, but if a 37-year-old star who's best years are behind him can do that Musacchio, how is he expected to deal with players at the top level if we return to the Champions League?
What these specific moments point out is his disappointing positioning and awareness in certain situations and his vulnerability in one-on-one situations, and these aren't the only examples, far from it. As seen in the video below too, we can never forget his attempt at marking Mauro Icardi which led to the game-winning late goal for Inter in the Derby della Madonnina last season. It's clever movement, but again, it's nowhere near good enough from Musacchio against a top-level player.
Onto the third image. Milan have a real issue with a lack of pace at the back. Alessio Romagnoli isn't quick, and while Musacchio can cover ground better, he has also been caught out too.
Luis Muriel is fast in fairness, but even with a head-start on the Atalanta forward, Musacchio was left trailing after also hesitating as Donnarumma felt the urge to come rushing out to help him, only to allow their opponent to be presented with an easy finish in an embarrassing defeat.
That ball over the top has always been an Achilles heel for him too, and so the concerns just continue to stack up.
Lastly, he also left us in a vulnerable position against Fiorentina in a key game which we ended up losing 3-1, our third consecutive Serie A defeat at the time. Sent off for a rash challenge on Ribery, it was the first real sign of ill-discipline and a lack of composure from him to add more fuel to the argument in favour of his exit.
Time will tell what Milan decide this summer, but Musacchio has found himself on the bench for five of the last six Serie A games. With Gabbia making his breakthrough and Leo Duarte and Simon Kjaer perhaps offering depth and experience, it might be a smart time to cash in on Musacchio if we can and avoid losing him for nothing in 12 months time if he isn't going to be offered a new deal this summer.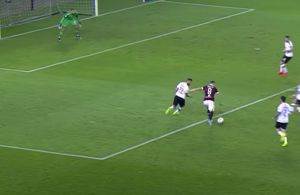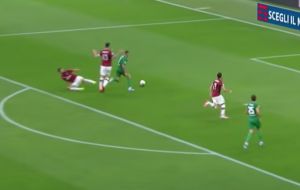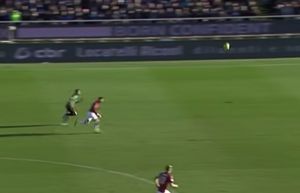 Um jogador comum no resto do campo, porém um dos melhores do mundo quando dentro da área. Notem como Icardi em um único falso-movimento coloca o Musacchio para dançar! Temos um diamante em mão, amigos! ⚫️🔵👑pic.twitter.com/PyH4tqBvh0

— Inter de Milão Deprê (@InterDyLimao) October 21, 2018