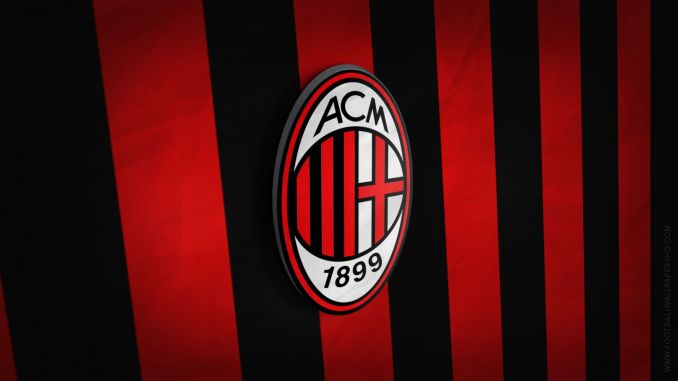 With his contract set to expire this summer, it appears as though Milan will bid farewell to Giacomo Bonaventura after his last game for the club against Cagliari on Saturday night.
The 30-year-old looked emotional as he headed out onto the San Siro pitch after the full-time whistle following our 3-0 win, taking a moment to soak in his last appearance as a Rossonero.
As per Milan's post on Instagram below, the expectation is that he'll be moving on this summer, but he will do so having left his mark on the club having been one of our more reliable, consistent and talented players over the last decade.
Perhaps an argument could be made that Milan should have considered a renewal offer. With the possibility of having to play over 50 games next season through a combination of Serie A, the Europa League and the Coppa Italia, we'll need quality depth in the squad.
That said, it could also be argued that the time is right for both parties to move on, with age, injury history and emerging talent possibly becoming decisive factors in the decision-making process.
Shining light in disappointing times
There is little doubt that 'Jack' will be remembered fondly by all Milan fans for what he gave us after arriving from Atalanta in 2014.
35 goals and 30 assists in 184 appearances don't tell the whole story, and from his memorable efforts in the league to his crucial goal in the Italian Super Cup clash with Juventus in 2016 in Doha, he wrote his name into club folklore and made an imprint on Milan's history with what he contributed during his time with the Rossoneri.
It's been a barren run since our Scudetto success in 2011, and we've seen countless players come and go during the last nine years as we've struggled to bring in the talent needed to compete at the top level.
Bonaventura was always a reliable presence in the side both in terms of his professionalism, work ethic and technical quality, and he often found a way to be decisive even in difficult times while dealing with a lack of similar quality around him.
However, from his muscle injury in 2017 to the knee surgery he underwent in 2018, he missed 78 games during his time with us and while he's now on the wrong side of 30, those setbacks may start to take their toll on him and will certainly impact his efforts moving forward.
Nevertheless, while he didn't enjoy the level of success needed both individually or collectively to ensure he'll be remembered as a legend as such in that top tier of iconic figures, he brought joy to a lot of fans during his six-year stint with us and he deserves respect and admiration for that.
Deserves a proper send-off when time is right
Perhaps the most disappointing element of his farewell though was that he didn't get a chance to play one last time in front of the Milan fans and particularly a packed Curva Sud with whom he has had a great relationship.
Given the ongoing situation we find ourselves in post-coronavirus pandemic and lockdown, it simply wasn't possible and that was a real shame to watch this weekend as he deserved proper recognition and a chance to say goodbye.
While it remains to be seen what he opts to do next and where he ends up, it's hoped that Milan can put plans together to give him that opportunity when it's feasible, as having given a lot to the club and shown great loyalty and commitment over the years, Bonaventura deserves to enjoy that kind of moment in front of the Milan faithful one more time.
Given how the club has shown its class time and time again over the years, it would come as no surprise whatsoever if something was already in the pipeline to give Jack a fitting farewell.