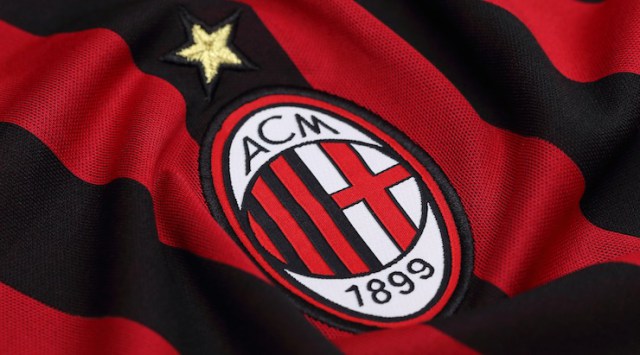 Milan will look to strengthen the squad this summer in what is the first critical phase as we try to build on the momentum created by our strong finish to last season.
Stefano Pioli has installed a settled 4-2-3-1 system, has developed a winning mentality and style of play and has played a pivotal role in the improvement of key individuals.
That said, it's important we continue to make progress and add quality in order to become more competitive, and so it will be interesting to see who arrives in the coming month or so ahead of the new campaign.
Assuming faith is shown in Leo Duarte and Matteo Gabbia to offer depth in the centre-half positions coupled with Diego Laxalt filling in at left-back if Theo Hernandez is unavailable, four areas are arguably going to be a priority for Pioli, Paolo Maldini and the management this summer.
Right-back
Neither Davide Calabria nor Andrea Conti were able to cement their place in the starting XI at right-back this season, with the former making 27 appearances while the latter featured 26 times.
Both were unconvincing at times, and ultimately it has left a question mark over whether or not either can emerge as a long-term solution or if one needs to be offloaded while the other can stay to offer depth.
In Gianluigi Donnarumma, Hernandez, Alessio Romagnoli and Simon Kjaer, Milan have four pillars of the defence in place already. Now it's about adding a real talent on the right to provide balance on the flanks in our attacking play to complement Hernandez while offering defensive solidity to shore up that side of the pitch on a consistent basis.
Midfield depth
With both Giacomo Bonaventura and Lucas Biglia leaving as their contracts are set to expire, there is surely no doubt that Milan will be bringing in a midfielder, possibly even two, this summer.
While Ismael Bennacer and Franck Kessie have grown into indispensable figures in the two-man midfield partnership in front of the defence, they can't be expected to play week in and week out next season, coupled with the added fixture stress of the Europa League if we qualify for the group stage.
An alternative to rest them when necessary is needed, while another creative playmaker-type player has to be on the agenda to replace Bonaventura, and subsequently take off some of the pressure on Hakan Calhanoglu.
Right-wing
Samu Castillejo took a big step up this season and his influence goes beyond his three goals and five assists in 25 games.
That said, while Ante Rebic emerged as a prolific figure in the side in the second half of the campaign on the left flank while supporting Zlatan Ibrahimovic, we arguably need to match that level of impact on the right side too.
Castillejo has secured his place in the squad without doubt, but ultimately there is still room for improvement in that role if we identify a target that can match his work ethic but also offer more quality in the final third.
Striker
Ibrahimovic's impact since returning in January has been phenomenal. With 11 goals and five assists in 20 appearances, he added a clinical end product to our play which was sorely missing.
Despite that, we have to remember that he turns 39 in October. It goes beyond logic that he has performed at such a high level in recent months particularly when you consider we played almost every three days and he featured heavily regardless.
Nevertheless, we can't go into next season without a proper alternative who offers us additional firepower. Rebic and Rafael Leao can of course deputise and play a part, but if we're potentially playing 50+ games next season across multiple fronts, an understudy for Ibrahimovic would be a smart consideration as he can also mentor him while he's still around to ensure he can be a long-term solution too.