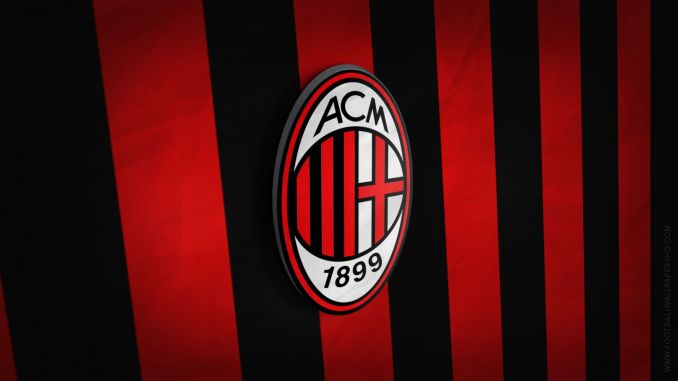 It was another eventful year for Milan in the 2019/20 Serie A campaign and given the quick turnaround between seasons this summer, it won't be long before another journey begins.
In turn, it's time to look back and assess the year just gone and it certainly didn't pass without more struggles but it fortunately ended with optimism and confidence that better times are ahead.
With all eyes on signings and how we'll build to compete next season, there were plenty of positives to take from how the 2019/20 campaign ended for us and it's hoped we can kick on from that and it isn't a false dawn.
Coach review
There was a great deal of hope and positivity behind the decision to appoint Marco Giampaolo as Gennaro Gattuso's successor, as he was the top choice of the management staff and was expected to bring his own style and identity to the Milan squad.
The signs in pre-season were promising. We played some good football at times and picked up decent results, but it soon went wrong for the former Sampdoria boss as he was sacked after just seven league games in charge.
Four defeats, a drastic and panicked decision to abandon his preferred 4-3-1-2 after just one game and seemingly unable to get the best out key players despite tweaking his principles which led to some entirely uninspiring team performances, Milan reacted swiftly and decisively to replace him in October.
In came Stefano Pioli, and it was rocky from the start as he was greeted with '#PioliOut' trending on Twitter ahead of signing his contract.
While there were shoots of recovery early on in his tenure, it was all too inconsistent in the first three months before things started to finally move in the right direction following the turn of the year.
Fast forward to the end of the campaign, and we'd won nine and drawn three after the restart, scored 35 goals and were the only unbeaten team in Serie A post lockdown.
If it all fell apart and crumbled under Giampaolo, Pioli came in and gradually put all the pieces back together to assemble a great squad with a winning mentality, culture and identity in our style of play all while the world was dealing with a tragic pandemic and the relentless nature of rumours suggesting that Ralf Rangnick would arrive in the summer to replace him.
A superb job from a coach who deserves the chance to build on the work done this season.
Player of the Year
As per the thread below, MilanTalk followers on Twitter have gone with Theo Hernandez, Simon Kjaer and Zlatan Ibrahimovic as the pick of the players who deserve this award.
There are so many options in this particular debate as they all had a huge influence on our turnaround, and ultimately they all deserve recognition and plaudits for their form in 2020.
From Theo Hernandez's impact from left-back to a much-improved year from Franck Kessie and Hakan Calhanoglu and Ante Rebic's goals. Zlatan Ibrahimovic bagged 11 goals and five assists in just 20 appearances after rejoining us in January, and so he's rightly a popular choice.
From a personal perspective though, it has to be Ismael Bennacer. He changed our midfield dynamic completely, grew into a fundamental figure in both phases of the game and his absence really hurt the team as a whole when he wasn't involved. The Algerian international arguably epitomises everything good about the change that Pioli has installed in this team.
Further, the growth and maturity in his game has been great to watch, and so it's hoped that the 22-year-old will be a pillar of the side moving forward after an impressive debut year with us.
🚨📊 MilanTalk 2019/20 Season Awards!

First up…

– Player of the Season (1/3, more options in thread)#ForzaMilan 🔴⚫️

— Milan Talk (@MilanTalk1) August 3, 2020
Highs
The last month or so of the season was an absolute joy to watch and has given us belief and pride in Milan again as we've won games and done it in style.
For all the individual quality, we finally look like a proper team with an identity and direction, and so the development and evolution of the squad under Pioli has to be the biggest high of the season.
Ibrahimovic's return was a major moment off the pitch, Rebic's breakthrough against Udinese was a huge turning point while the comeback win over Juventus capped off what was a stunning run of form post lockdown. Too many individual moments to choose from, and so from June 22 onwards it has all been superb.
Lows
Giampaolo's sacking after a failed stint was a major low point early on as we were essentially abandoning a whole summer's worth of planning and preparation and starting all over again with a new man at the helm.
The hammering we received away at Atalanta was undoubtedly a hugely painful experience, and after 17 games we were down in 11th place in the Serie A standings with just 21 points on the board.
Our most recent loss to Inter was also a sore point after we threw away a lead at half-time, but the players and staff showed great character and resolve to bounce back from all of that to ensure we finished in a strong position.
Rating
7/10. Milan finished in sixth place with 66 points from our 38 games. Having finished in fifth spot last season with a total of 68 points, we've taken a step back when you look at the numbers.
Nevertheless, we get marked up for the form we displayed in the final month or so of the season, as along with Atalanta, we were one of the top teams in the league and showed real quality to go with the results.
That's enough to give us hope and belief that we've laid the foundations for a successful upcoming season, but sensible signings and more of the same from Pioli and the players will be needed to ensure we continue on this path and don't get complacent.
That said, we're still nowhere close to where we need or want to be. We finished 22 points adrift of Juventus last season, while this year it was a 17-point gap. Competing for and winning trophies is in this club's DNA and so while that deficit has closed, we've got a lot more work to do.
With that in mind, we mustn't let our standards and expectations slip and so while some of you might perhaps give us a higher rating than a 7/10 which is of course absolutely your right to do so, we simply can't be content with the last month as being enough as we need to show that level of class and a relentless winning attitude across an entire campaign to earn real praise.